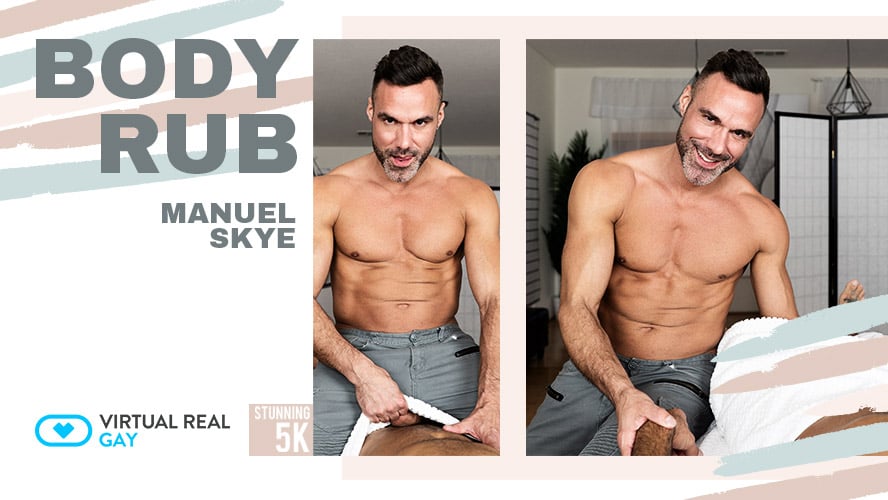 VR Gay sex video at VirtualRealGay spa
VR Gay sex video at spa with a hot muscled masseur for you.
You have tried all possible ways to release the stress. Neither Chinese acupuncture nor Hindu meditation made you disconnect from work. Searching on internet you found out that at VirtualRealGay Spa there is a Canadian treatment on muscle relaxation made by professional Manuel Skye.
Third time's a charm. So, when no tablets or rehab worked for you, you searched a different and full massage session which required having your oculusgo and leave everything with this sensual Canadian.
You don't need lots of experience to know that, when your body and mind start relaxing, your cock is first to notice. Something you didn't know about full massages in VR Gay Porn is, once Manuel Skye see how satisfied you are feeling, he won't hesitate to add some extras to the package you bought: a blowjob and handjob.
Even though you weren't that much into massages, after this session you'll realize there are some muscles that can only we treated in cowboy and reverse cowboy positions.
VR Gay sex video with muscled Manuel Skye at VirtualRealGay spa!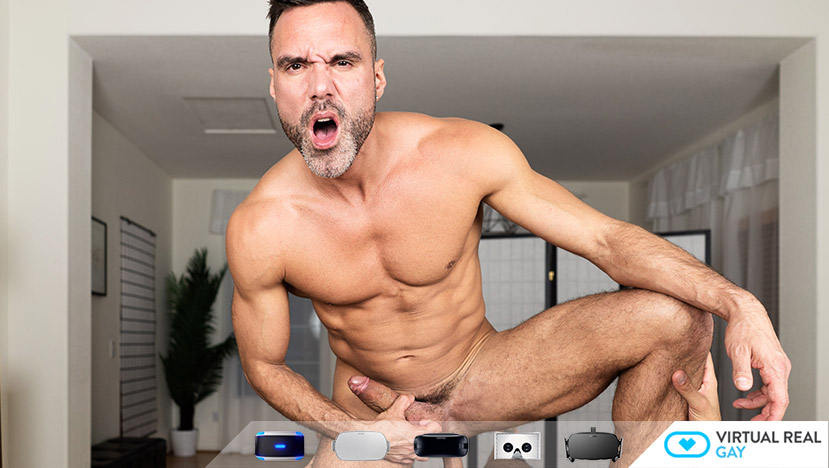 Because you are going to have a great time with this VR Gay sex video. So watch it inside your Oculus Rift S, Oculus Quest, HTC Vive or Windows Mixed Reality! Also you can watch Virtual Reality  videos in 5K 180º FOV for Smartphone Cardboard, Samsung Gear Vr and PSVR.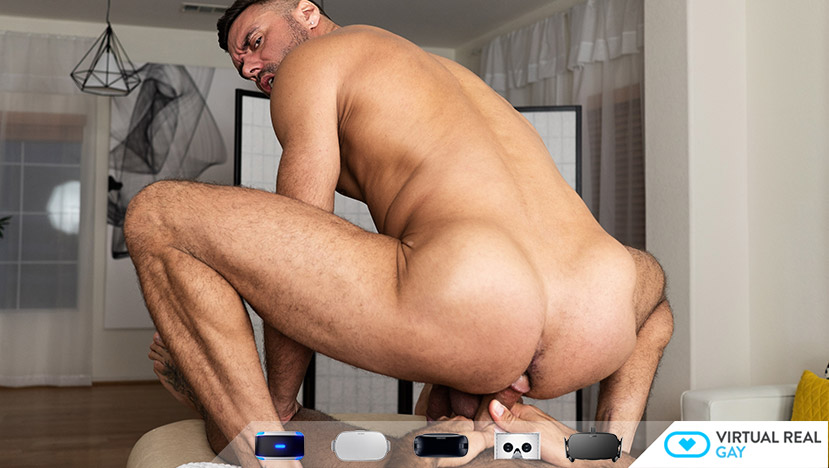 So we want to make more VR Gay sex video experiences. With many more actors in lots of situations… everything to take your sexual dreams a step forward. Making them real in your Oculus Go, Oculus Rift S. Also available for WM Gear VR, PSVR, HTC Vive or VR smartphone headset.
Finally you can check our network, if you want to satisfy your curiosity. Discover: VirtualRealPorn, VirtualRealPassion, VirtualRealAmateur, VirtualRealTrans our latest site VirtualRealJapan and our VR Porn game: VRLove