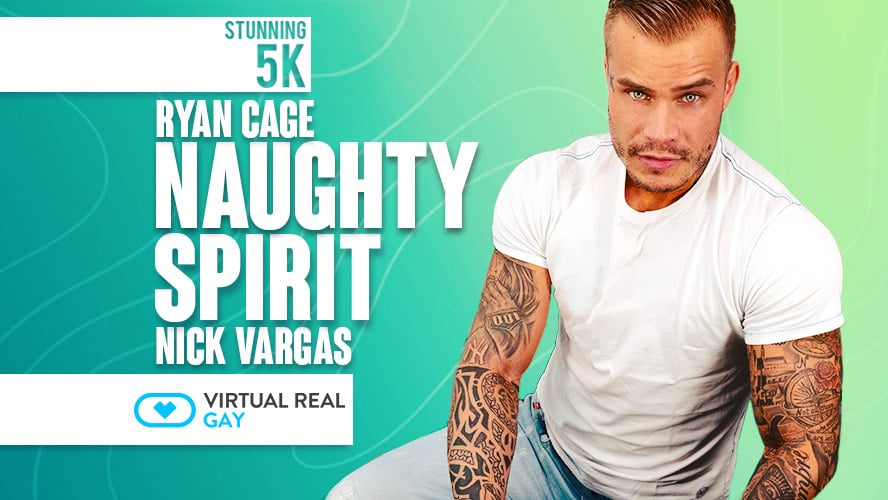 VR Tattoed gay horny Ryan Cage
VR Tattoed gay muscled Ryan Cage is horny and wants some paranormal fun.
After so many years watching horror movies, it's quite difficult to get you to play Ouija. But, at the same time, saying no to summoning spirits with well gifted Ryan Cage is as difficult as not having him in front of you and not wanting to grab your oculusgo to have an experience in VR Porn, right?
Pushing your luck in virtual reality porn means you have a horny visitor from beyond the grave. And the only way to get what it's asking for, is with the blowjob Ryan Cage will give you. Once you start with this kind of paranormal fun, nothing can stop it. So, before you can even notice, you'll be enjoying a good shag doing doggy style and cowboy position.
And if you watched Paranormal Activity, you know that spirits don't go until you do as they say, and, on this VR Gay porn experience, that's cumming over Ryan Cage while she gives you a handjob.
VR Tattoed gay Ryan Cage is horny wants some paranormal fun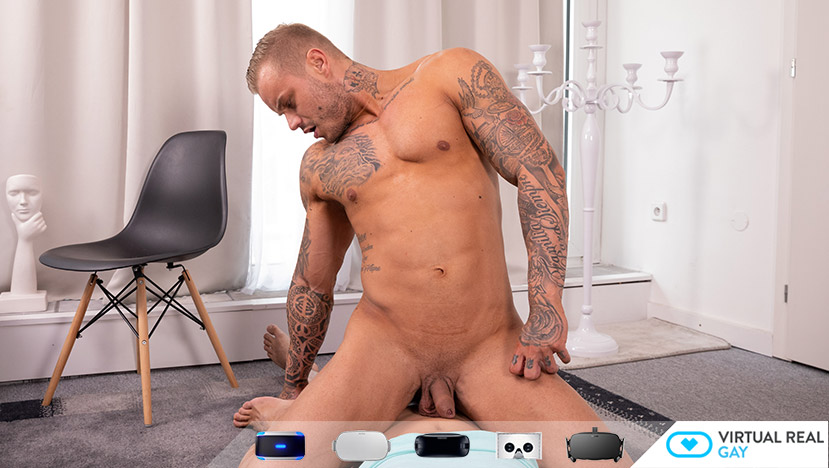 Finally have a great time VR Tattoed gay scene. So watch it inside your Oculus Rift, Oculus Go, HTC Vive or Windows Mixed Reality! Also you can watch Virtual Reality gay porn videos in 4K 180º FOV for Smartphone Cardboard, Samsung Gear Vr and PSVR.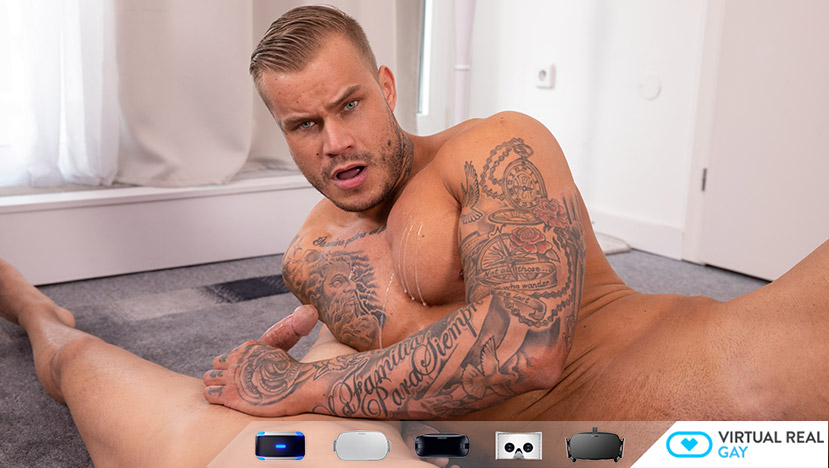 We want to shoot more new VR Tattoed gay content for you. Full of more sexy muscled bearded actors in different situations… everything to take your sexual VR Porn gay fantasies to the next level. And make them real in your Oculus Go, Oculus Rift, Google Daydream VR, Xiaomi Mi VR. Also available for Windows Mixed Reality Samsung Gear VR, PSVR, HTC Vive or VR smartphone headset.
Then we want to keep creating more virtual reality adult VR beard gay videos for you. So choose quarter or annual option in the Sign up! Get inside and have an amazing time with our VR Tattoed gay Porn scenes! Click here!
One last thing, if you haven't checked our VR Porn network, it is full of different fantasies. Discover: VirtualRealPorn, VirtualRealPassion, VirtualRealAmateur, VirtualRealTrans our latest site VirtualRealJapan and our VR Porn game: VRLove